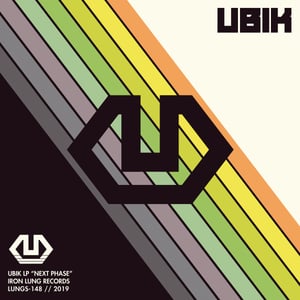 $

30.00
UBIK - Next Phase MLP w/download (LUNGS-148)
Back when they started out as a side project of Melbourne's goth punk band - MASSES, UBIK described themselves as "Catchy brat-beat with a little sprinkling of anarcho goodness". That still rings true but with a slight lineup change and a couple years of practicing/gigging, they've gotten 100x tighter and traded most of the goodness for a bit more snarl. The catchiness remains strong a deliberate. This band rules, we can't wait for you to hear their best work.
Sounds and mastering by Mikey Young. Art by Sam McKenzie.
Use the discount code "PICKUP" when checking out if you would like to pick-up an order in Melbourne. Please email Lost in Fog after placing your order to arrange a time & place.